Homemade candy cane syrup recipe
by: Chica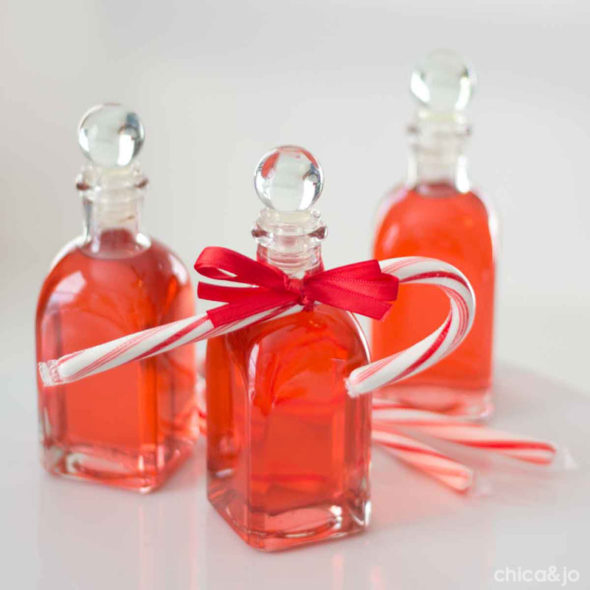 Even when Christmas is over, some of the remnants tend to still lurk around your home. One thing that tends to stick around our house for weeks after Christmas is candy canes. They are so festive and inexpensive that we always buy too many to eat, but then what do you do with them after Christmas? Well, I like to make candy cane syrup out of them!
This is such a simple recipe and the result is a decadent and sweet syrup that's wonderful for flavoring hot chocolate or drizzling over ice cream.
The ingredients are so simple!
2 cups sugar
1 cup water
6 to 8 peppermint-flavored candy canes
Start by pouring the sugar and water into a saucepan.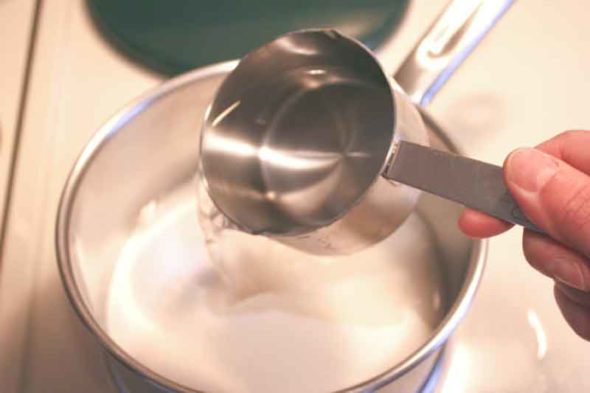 Give it a good stir and turn the stove on medium heat.
Meanwhile, unwrap the candy canes.
Break the candy canes into pieces, and add to the pan. Continue stirring frequently as the mixture heats up.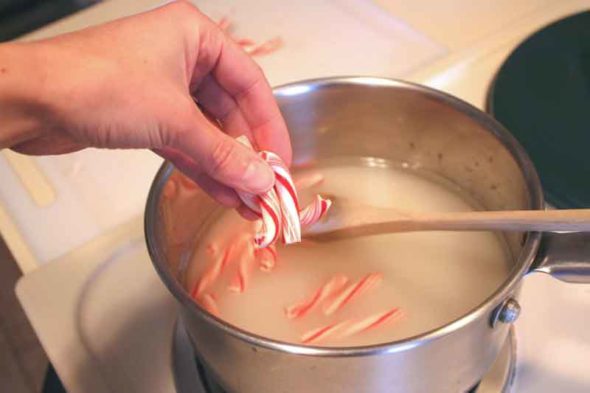 The candy canes will start dissolving, and the syrup will begin to turn a creamy pink color. If there are a few chunks that refuse to dissolve, you can discard them.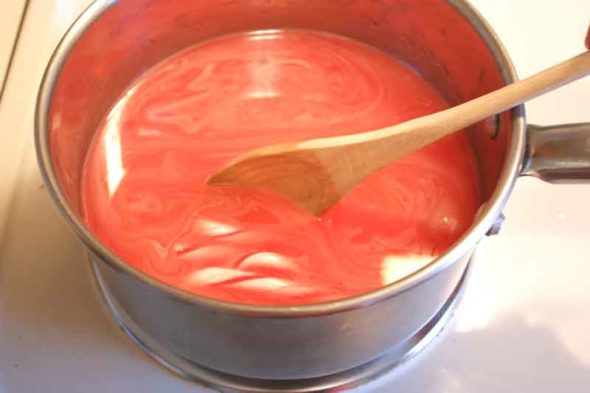 Continue cooking until the syrup comes to a boil. Let it boil for about 2-3 minutes and then turn off the heat. It will turn clear and take on a deep pink color. Be patient while waiting for the milky pink syrup to turn clear. It will be opaque for a long time, but after it boils a few minutes it will suddenly turn clear, almost as if by magic!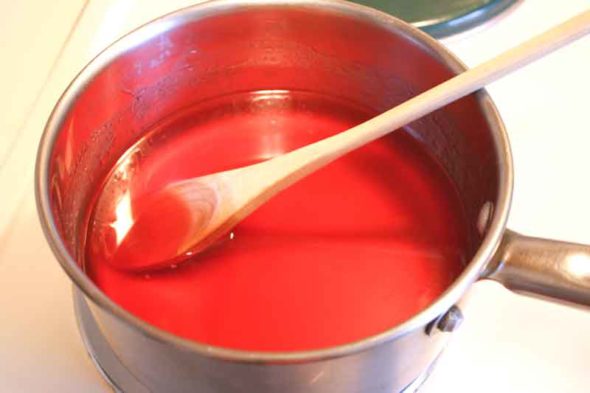 When it's cooled, pour the syrup into a decorative bottles or jars for storage. This syrup makes a lovely gift if you dress it up a little with a ribbon and a candy cane.
This is a great recipe to make with the kids, who will love unwrapping the candy canes and seeing what you can make from them. And of course if you let them drizzle the results in hot chocolate or over vanilla ice cream (my personal favorite), they'll love it even more!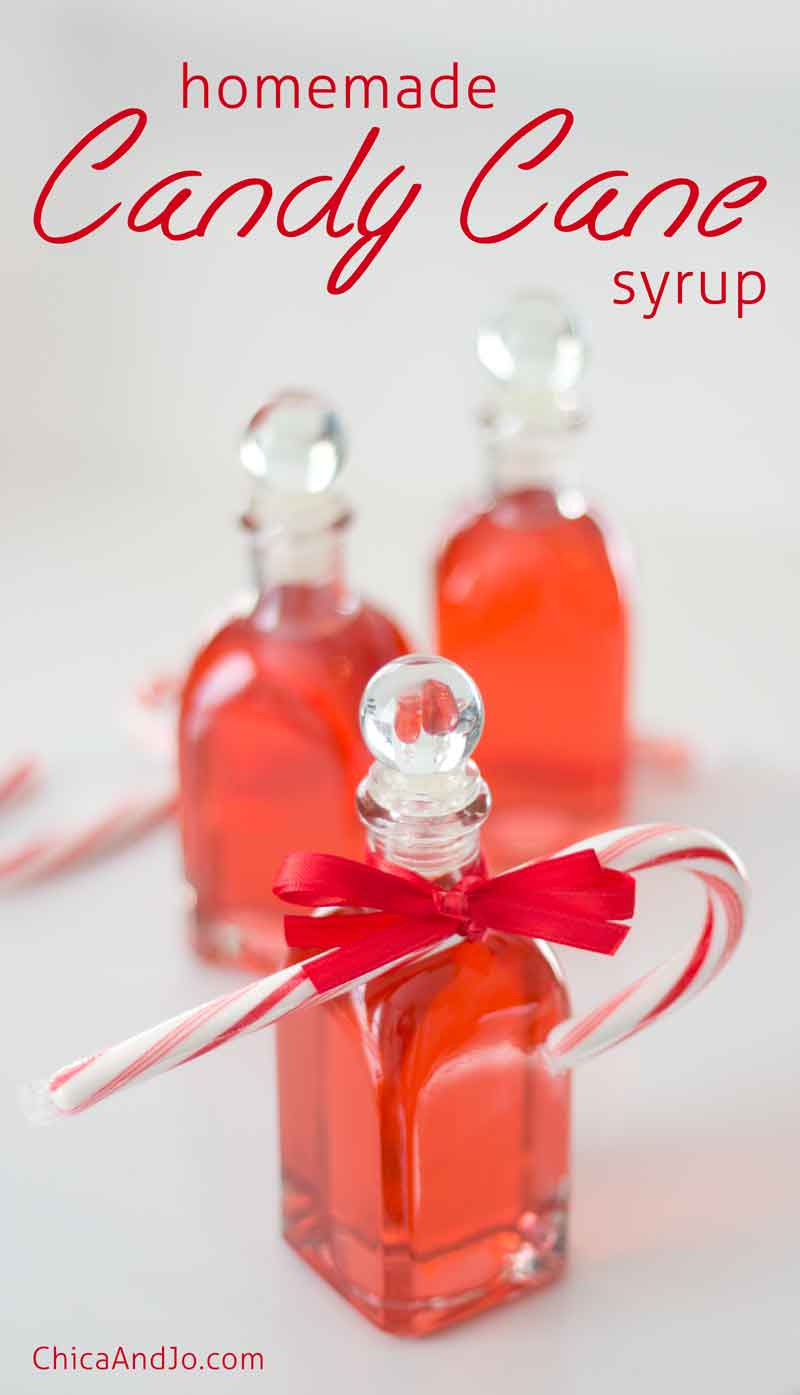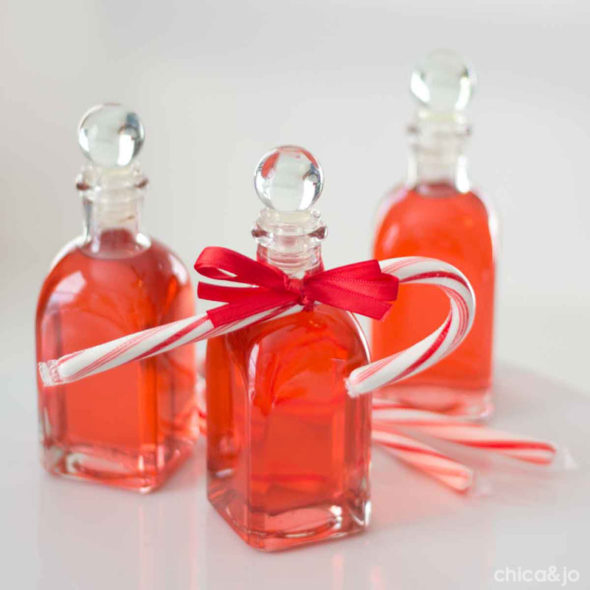 similar projects