I have been wanting new window treatments for my office lately, so I've been looking for inspiration online. I love the look of Roman shades,
but they can be kind of expensive, so I've always steered away from them. But then I got to wondering… could Roman shades be a DIY project?
Well, yes they can! Jenny, over at Little Green Notebook, has a great tutorial for making Roman shades from old mini blinds. It's so genius, and a fantastic way to re-use something otherwise headed for the land fill. I can't tell you how many mini blinds
I've tossed away in the past because they had broken blades. Now I can just convert them into something beautiful! Check out Jenny's full post for details.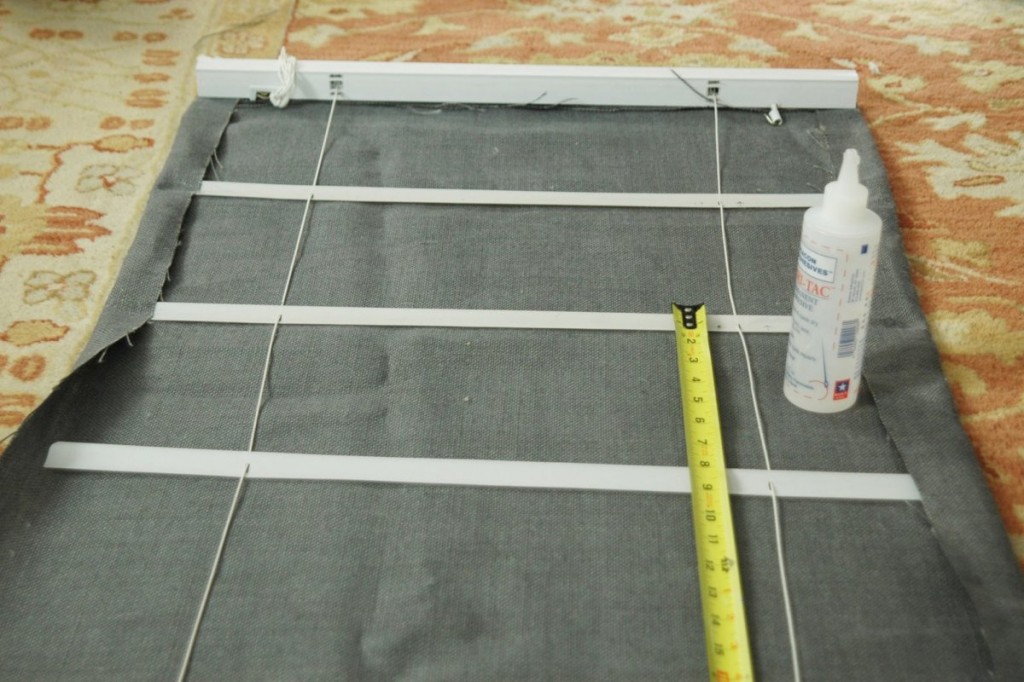 If you liked this, check out these similar projects: