We've all been tempted to put a bumper sticker on our car at some point, whether it's to support our candidate, our children, or our cause. Or sometimes you just want to have some fun with a funny bumper sticker.
The only problem is that bumper stickers are so hard to remove later. If you've got a brand new car, you probably don't want to ruin it with stickers! If only there were a way to make them temporary… I was faced with just this dilemma recently when Jo surprised me with a Chica and Jo bumper sticker. I thought about it a while and came up with the perfect solution!
The trick is to turn the sticker into a magnet so that it's removable. You can buy large magnet sheets
for this, but I find this is a great opportunity to recycle all those advertising magnets that always seem to be around. I have a stash of them that I've gotten in junk mail or that had game schedules from the local university sports teams.
Just go through your magnets and find a couple that can work together to cover your sticker. You can use more than one, because the sticker will hold them together.
Put the magnets face up on the table, peel the backing off the sticker, and stick it directly to the front of the magnets. Press down firmly and smooth out any air bubbles. Then take some scissors and trim away the excess magnet.
That's it! You've now got a magnetic bumper sticker that you can place anywhere on your car, and easily remove when you're tired of it.
I can't wait to show off my new bumper sticker!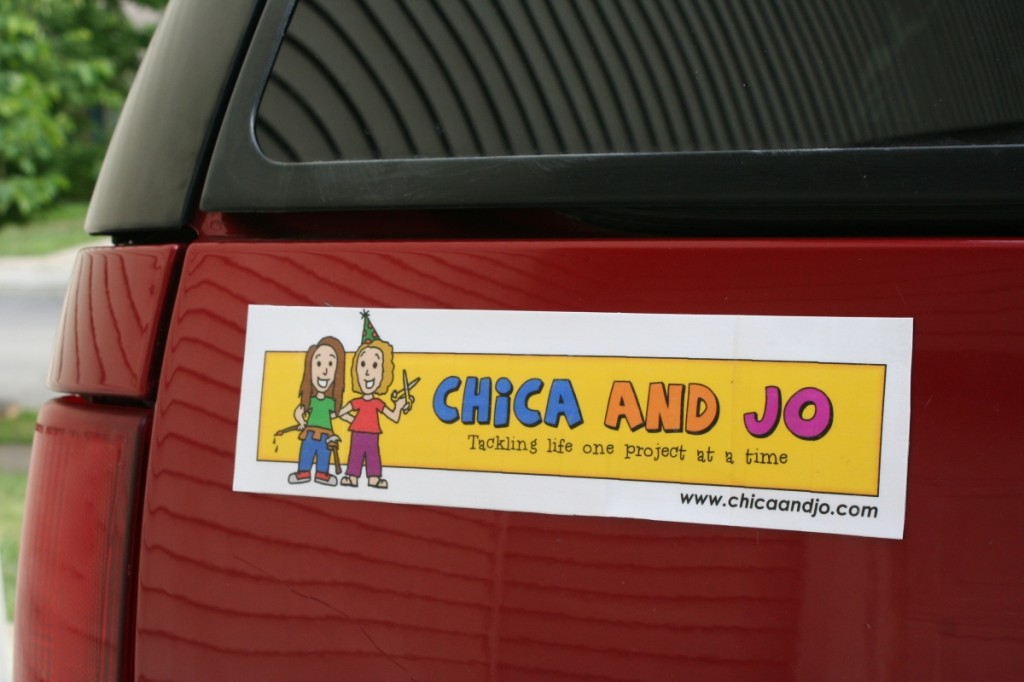 As with any large magnets applied to a car, it's possible for rain water or condensation to gather under the surface. We recommend removing the magnet every couple of weeks (or after a heavy rain) and dry the car and magnet.
If you liked this, check out these similar projects: