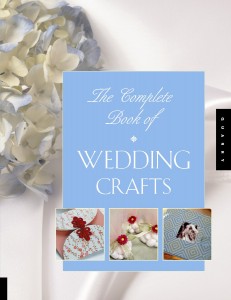 Chica and I have both been married for quite some time but we continually get requests for DIY wedding ideas from friends, family and our readers.  We try to keep up with the latest wedding trends and come up with our own unique wedding ideas.  To this end, I am constantly on the lookout for new inspiration, so I was quite pleased to when I picked up a copy of The Complete Book of Wedding Crafts
(Quarry Books).  It's filled with DIY ideas ranging from invitations to favors.  It even has a section showing you how to do calligraphy.
What really made me like this book is that the ideas are in no way limited to weddings.  In fact, in an upcoming post, I will show you how one of this book's projects inspired my baby announcements.  Yep, I went from wedding book idea to baby announcement!
Another great example of the easily-adaptable projects is this fantastic picture frame made from polymer clay. This picture frame idea would be great for a new baby, vacation, new home or anniversary present.  It all depends on your color choices as well as what you choose to make the impressions in the clay.  The book gives you step-by-step instructions for creating your own as it does for all of the projects.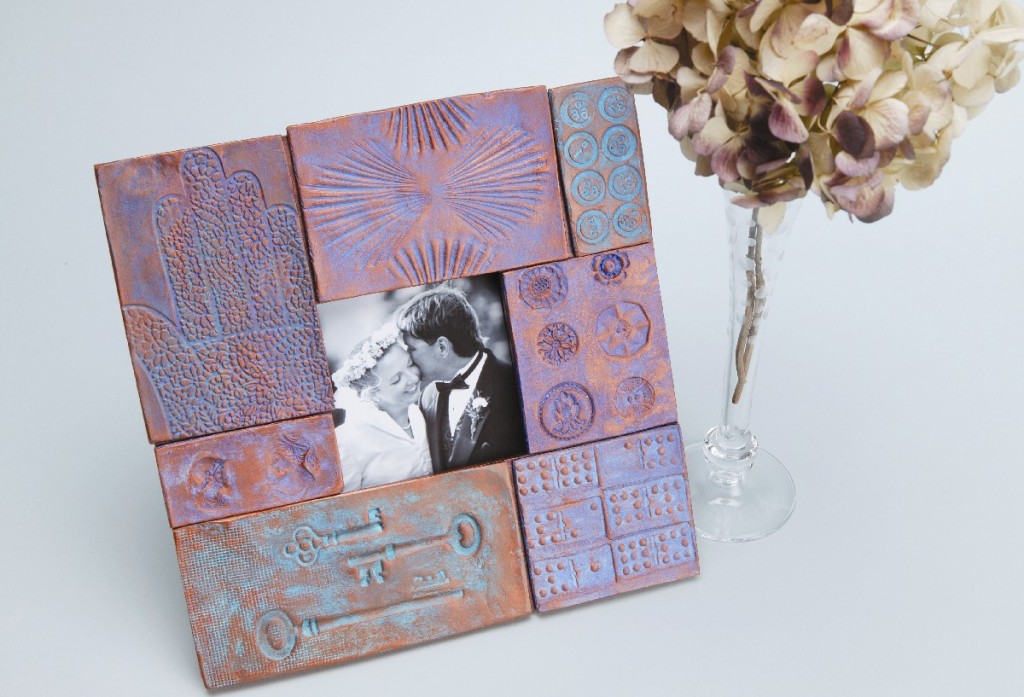 If you liked this, check out these similar projects: