How to thread yarn through a needle
by: Chica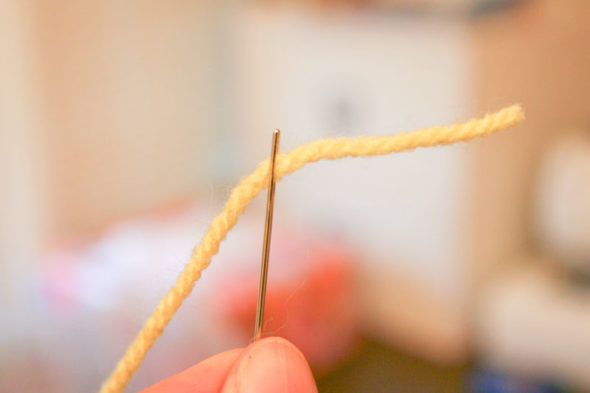 Whenever we do any kids crafts that involve sewing, we tend to use yarn when possible, because it's so much easier for the kids to handle than thread. The trick, though, is threading the yarn through a needle! Getting regular sewing thread through the tiny eye of a needle can be hard enough, but when you're dealing with big, fat yarn, it's an extra challenge. Fortunately, I had a trick up my sleeve that really helped.
Of course you'll want to start with a large eyed needle, so that the yarn will actually fit. Then cut a tiny slip of paper that's about an inch long and no wider than the eye of the needle.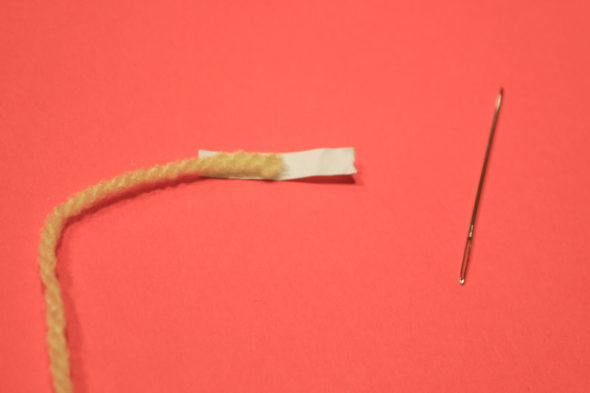 Fold it in half and place it around the end of the yarn.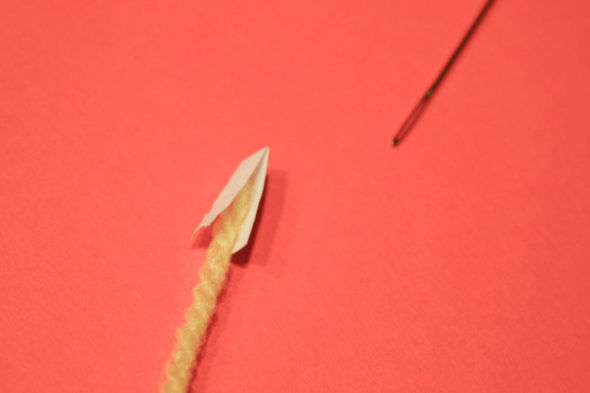 Push the folded end of the paper through the eye of the needle. This paper edge will be straight and firm, and so much easier to push through that hole than the ragged end of the yarn is.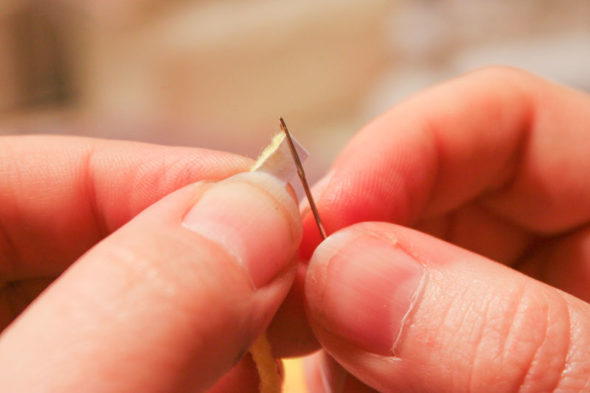 Pull the paper through and remove it, and now you've got your threaded needle!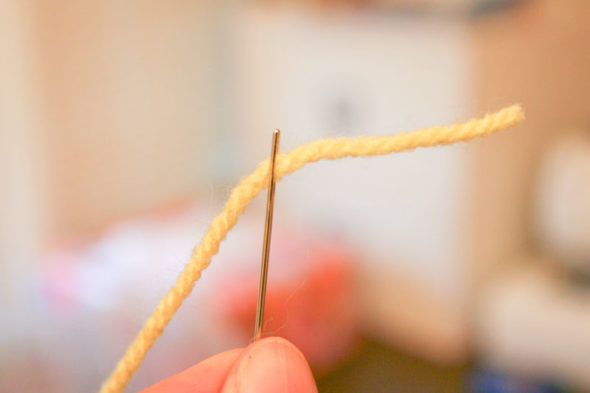 similar projects