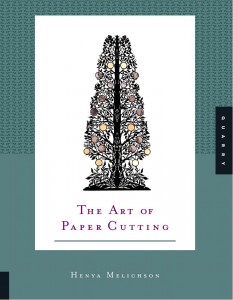 On a couple of occasions, I have spotted "paper cutting" artists exhibiting at local craft fairs and admired their work. It is an awesome sight to watch their tiny knives make intricate designs into simple paper, resulting in a fascinating piece of work. They truly are artists! I recently decided to take a look into the art for myself, and a copy of the book The Art of Paper Cutting (Quarry Books, 2009),
by Henya Melichson, was just what I needed to introduce myself to the medium.
This book starts like any good craft book by speaking in general about the topic. From the history of the art to the types of paper cuts to the techniques used, it gives the reader some really interesting and useful info. After reading the section on tools, you'll learn that it's so easy to get started, too! All you really need is a good, sharp craft knife
and paper! (Although a self-healing cutting mat
is also nice to have).
Then the book really starts to shine, as the author shows example after example of gorgeous paper cuttings. Some of them are backed in colorful paper to give them an extra touch, and others are hand-colored. Here are a few of my favorite finished pieces from the book. So beautiful!
The book provides step-by-step instructions for 36 individual projects and includes 13 of Melichson's own templates, which you can photocopy and use to create your own paper cuts. It was so inspiring to me that I just had to try it out for myself. I was a bit surprised to find that I was hooked on it almost instantly!
I just photocopied one of the "frame" templates onto a piece of green card stock, folded it in half, and cut along the lines. I put a picture inside and backed the whole thing with yellow paper. In less than an hour, I had a really unique frame that I really love.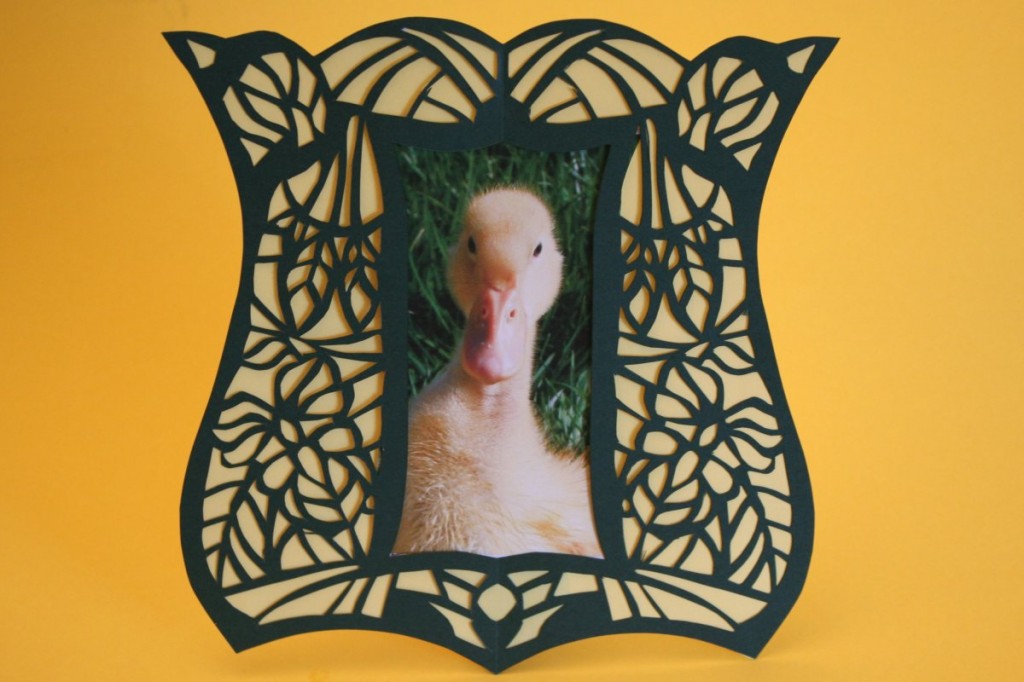 So if you're interested in giving paper cutting a try, check out Melichson's beautiful work in The Art of Paper Cutting (Quarry Books, 2009). It might be just the inspiration you need!
If you liked this, check out these similar projects: