Make your own CD/DVD holders
by: Jo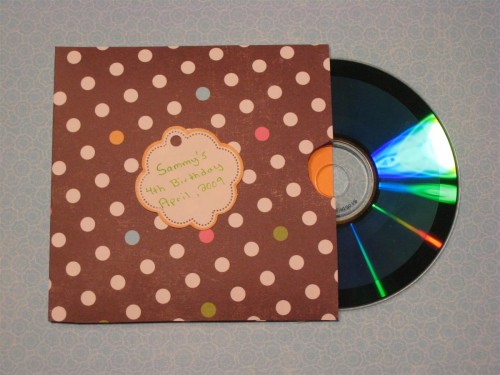 I burn a lot of CDs, either for my own use or to give to friends and family. I have found myself sticking them in plastic bags or an envelope, and even, on occasion, an actual CD holder. It occurred to me, though, that I am perfectly capable of coming up with a more stylish way of holstering my CDs and DVDs when needed, so I did! I am going to use this new design to make holders for the upcoming birth announcement of my second daughter in July. What a fun way to send a CD full of pictures and short videos to all of my family.
The first thing you need to do to make these holders is to download our free CD/DVD holder template and print it onto paper or card stock. Then cut it out.
Next, place the template on a piece of heavy paper or decorative card stock
that you want to use for your holder, and trace around it. Then use a pencil and ruler to draw in the fold lines by connecting the points (red lines on the template).
Cut around the outer edges (black lines on template) on your paper. To help with cutting out the semi-circle, you might want to use a round paper punch.
Use a ruler and a bone folder
(or another straight edge like a credit card) to fold along the lines indicated on the template (red lines).
Apply double-sided tape
or a line of glue where indicated on the template (green lines). Hold your taped edges down first and align the large cover piece over top to attach it to the tape.
Finally, you can decorate the holder and label it to create your finished product.
I quickly made up three of these and can't wait to make even more!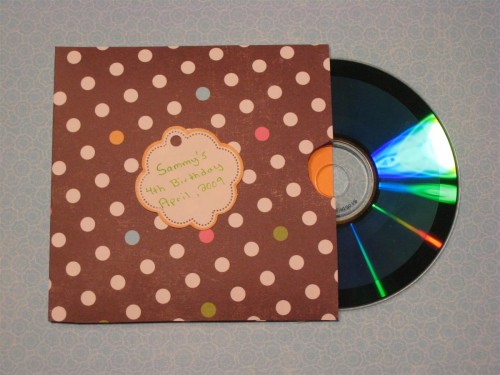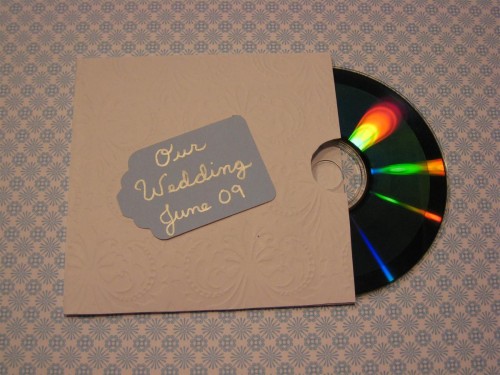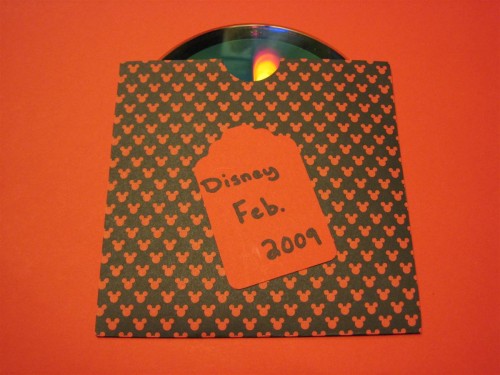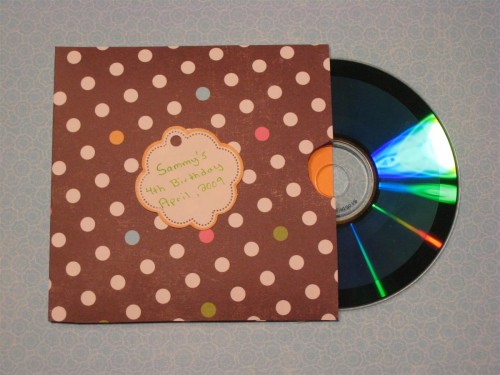 similar projects

leave a comment: