Whenever I make cupcakes (which is quite often), it always used to frustrate me when it came time to remove the pan from the oven. It was frustrating because no matter how carefully I grabbed the edges of the pan, my clumsy potholder or oven mitt would always end up touching one of the cupcakes and squishing it. I would wonder over and over why cupcake pans
didn't come with handles!
Then one day I realized I could make my own handle. Nowhere in the rules does it say you have to bake 12 cupcakes at a time, so now I just leave one of the corner cups empty with each batch. That gives me a perfect area to hold on to when putting the pan in the oven or taking it back out. Sooo much easier!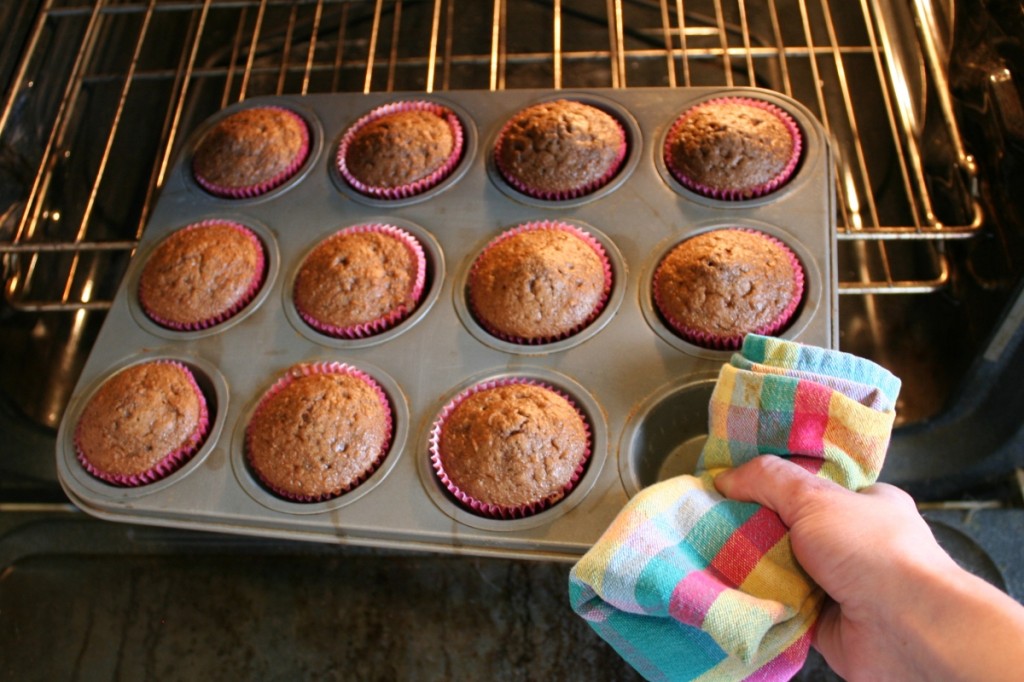 If you liked this, check out these similar projects: