Chica's recent post where she reviewed the book, 1,000 Handmade Greetings: Creative Cards and Clever Correspondence
(Quarry Books) inspired me to create a birthday card for my daughter to give to her friend. The example she shared from the book that used small wire hangers to hang mini dresses stuck with me. So when I went to wrap the Barbie doll and dress that were the gifts for my daughter's friend, I thought it might be more fun to make a birthday card using the dress!
To do this, I simply picked out some coordinating paper that matched the Barbie dress — silver and shiny in this case! I measured my background paper so there would be enough room to put all of the accessories and "Happy Birthday" on the front of the card. The real key to this project is how you adhere the heavy, non-flat accessories to the front of the card. For me, the easiest and strongest way to do this is with my reliable red liner tape
. It's super sticky stuff so don't use your good scissors to cut it, use an old pair or if you are a red liner tape addict like I am, get some of these non-stick scissors
.
The birthday girl loved the card so much I will definitely be making another one in the near future!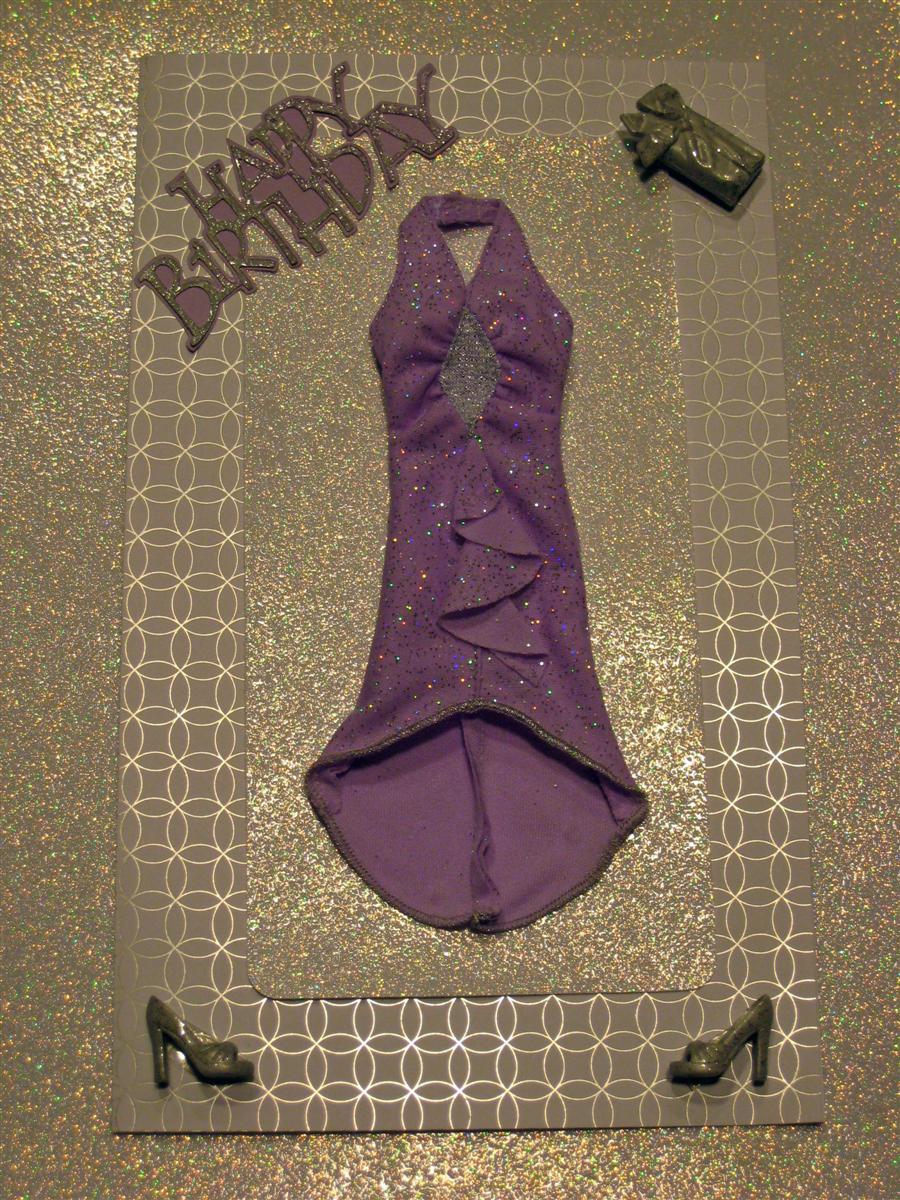 If you liked this, check out these similar projects: