Chica wrote a post recently telling you how to recycle all of those old bridesmaid dresses into table and chair slipcovers. To complete that tablescape, we needed a centerpiece that didn't take up a lot of table space. To solve this problem, I used my idea on spray painting seashells to create a coordinating, simple and easy centerpiece. Here's how…
First, gather your supplies together: seashells, gloss spray paint
in coordinating colors,

coordinating glitter, spray glue
, clear glass vase
and a small strand of battery-operated lights
. Then, fill the glass container with plain seashells, leaving some room for the battery pack, to see how many you will need to fill the vase. Once you've done that, divide that number of seashells in half and spray paint them the two different colors you want. After painting on all sides, lightly hit them with the spray glue and then sprinkle the matching glitter on top.
After your shells thoroughly dry, start placing them in alternate layers within the jar. After the first two layers, start adding your light strands, trying to keep the bulbs pointing towards the outside of the vase, for the best lighting. It works better if you have two people working this project, one to hold the lights and one to drop the shells in around the strands. Continue layering shells and lights until you are a little past halfway full.
Now place your battery pack within the container to be sure it fits in the space left. You want just enough room on top of it to place one layer of shells so that you can easily remove the shells to turn the lights on and off. Make sure the power switch is pointed upward, so you can reach it better later. When you have the right level, have your friend place the shells around the battery pack while you hold the pack in place in the center. This ensures that the not-so-attractive pack stays hidden.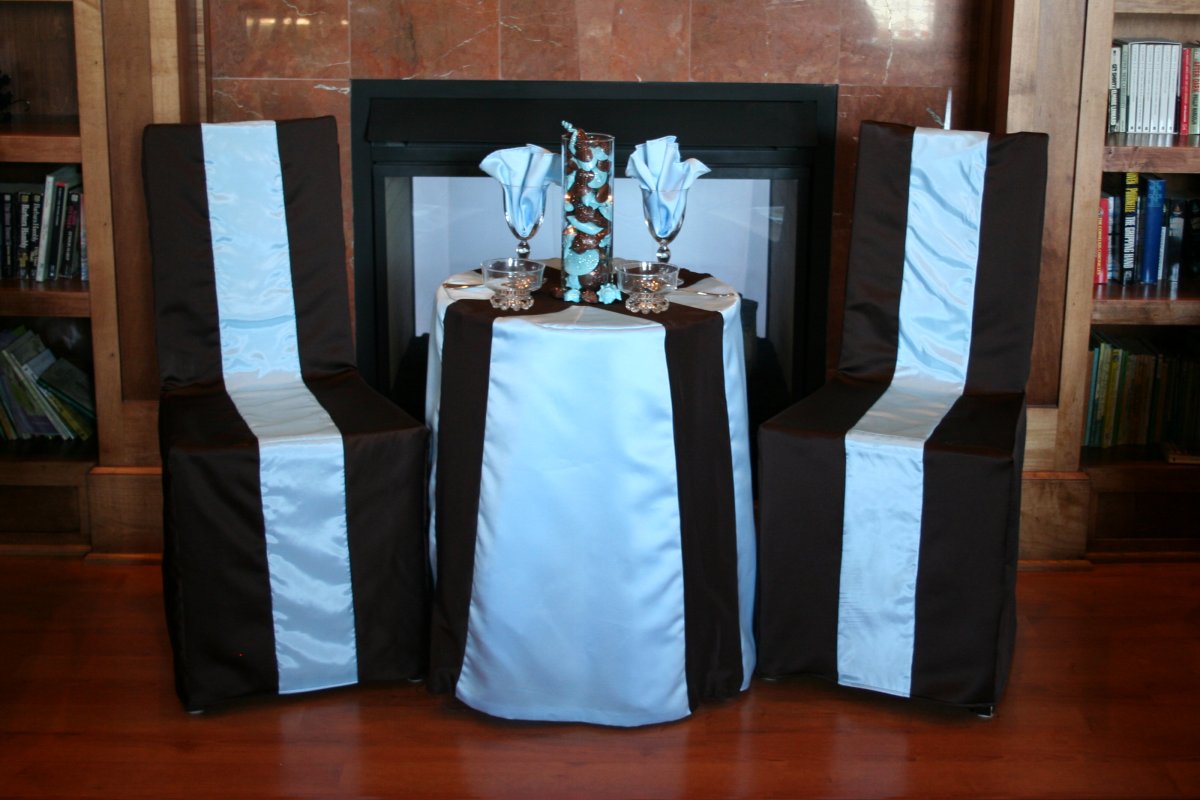 Flip the lights on and you have a sparkly centerpiece for your table. When not in use on our bridesmaid dress tablescape, I keep this vase in the corner of my guest bath as a decoration. It works really well as a night light there.
If you liked this, check out these similar projects: