I love being organized and I love clean, simple lines. Nothing makes me giddy like rows of neat, identical containers or perfectly balanced and simple storage (even if I don't always have it that way in my own home!). And when you can solve an organization problem by re-purposing old materials into something that's not only effective, but beautiful too? That's like the mother ship calling me home.
These are exactly the sort of wonderful solutions I've found at the Craftynest blog. The author, Monica, has only just begun to share her ideas with the blogging world, but so far she is showing a flair for organization and re-use that amazes and inspires me. Her skills at designing and building custom shelving shine in her odds and ends rack (populated with matching baby food jars) and her basket drawer unit (filled with straw baskets from IKEA). She has great, simple ideas for decorating, too, like this furniture nail clock or her framed doily idea.
My favorite project, though, is her bulletin board covered with shutters This is a perfect example of reuse that's both functional and gorgeous. Wouldn't you love one of these in your kitchen?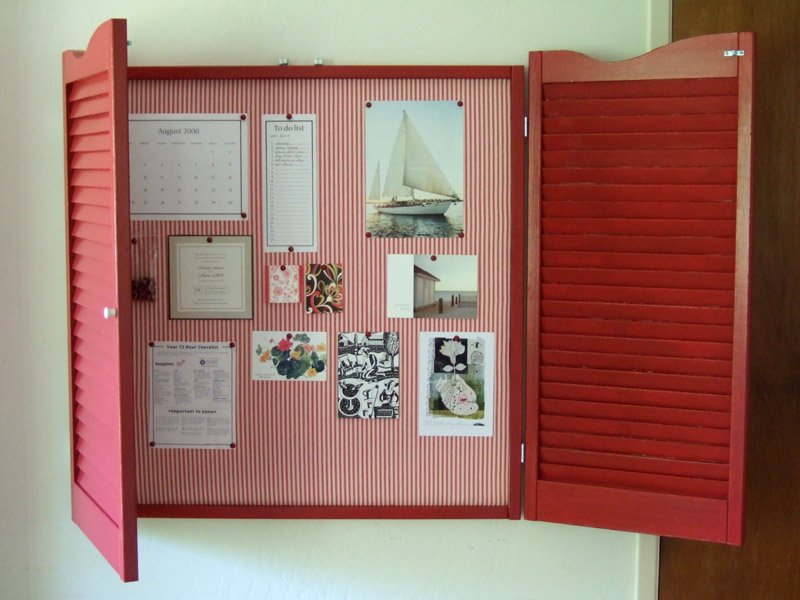 If you liked this, check out these similar projects: