Each year, my husband and I host a Christmas party for our neighborhood. We live in a sparsely populated area of our city so we are only talking about 12 houses of people who are invited. Since the number of invitations that we send out is so small, I try to make them a little different and special. This year, I was inspired by some ready-to-paint wooden wreaths. I chose the wreath because its shape reminded me of a clock (more on that later) but you can adapt this easy invite technique to a number of readily available wooden Christmas shapes.

The other item I knew I wanted to use was my new Joys of the Season Cricut cartridge. I love playing with my Cricut and I really wanted to use the Twelve Days of Christmas designs that come on this cartridge. See where I am going here? Clock shape, twelve designs… I played around with different colors and painting techniques but decided that in the end, the look I was going for would be a simple red wreath with white images.
After using my Cricut
to cut the designs, I spaced them around the red painted wreath to figure out my layout. Next, I used my handy-dandy sticker machine
to adhere the images to the wreath. I then flipped it over to write the party information on the back. I practiced the layout of my letters on a piece of paper where I had traced the outline of my wreath. This helped a lot since writing on a circular object can make spacing difficult. I did think about printing something on my computer or stamping onto the wreath but decided old-fashioned handwriting was the way to go. To get the nice, white color, I used a white paint pen.
The final step was spraying the front and back with a gloss clear coat
to make everything shine and to offer some protection to the white images. When it is time to pass the invites out, I will hang the wreaths on our neighbors' doors.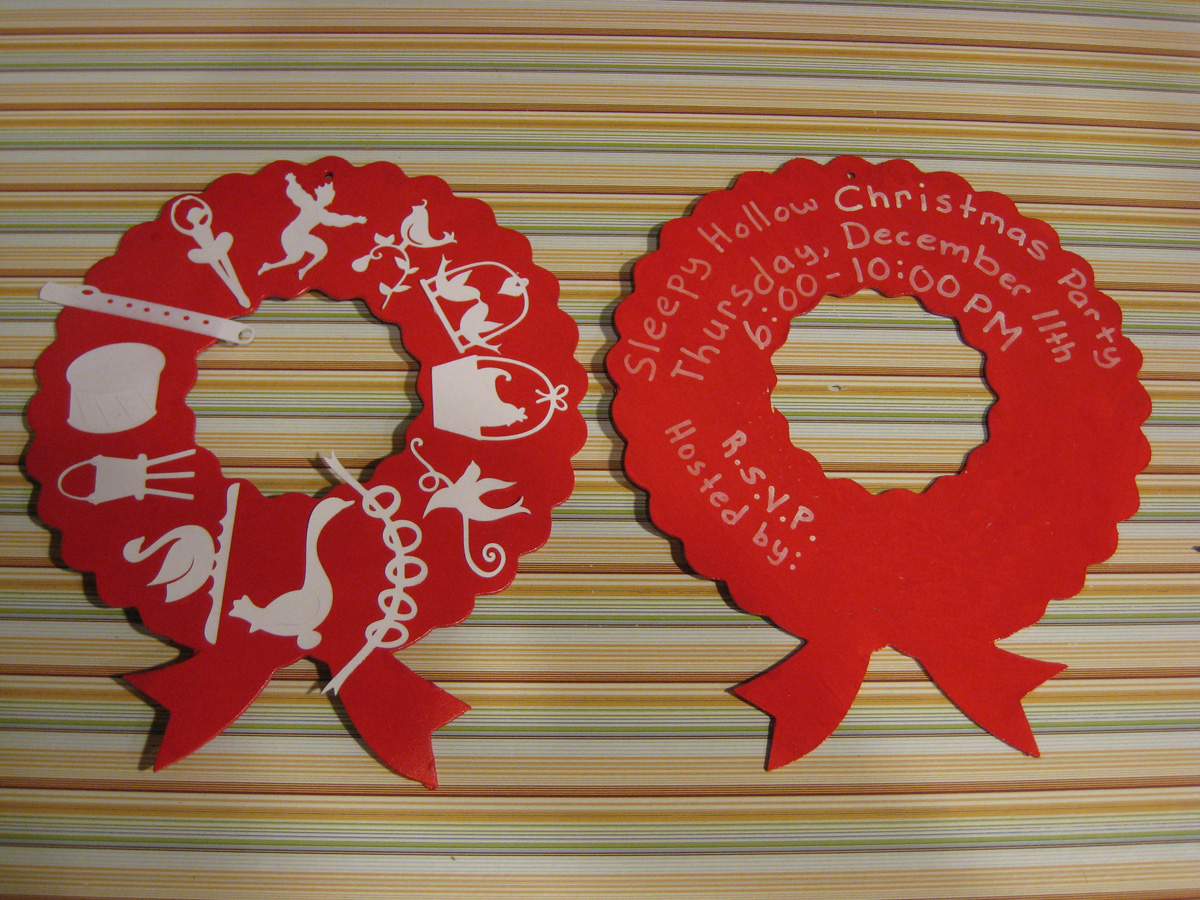 If you liked this, check out these similar projects: