Make finger paints out of Jell-O gelatin mixes
by: Jo
Chica's niece came home from school one day with the prettiest (and nicest smelling) art work we had ever seen. Apparently, they had used homemade finger paints to do their creations. The homemade formula was simply gelatin and boiling water mixed together. Here's how I did it:
First, I selected a variety of colors of gelatin
from the grocery. It didn't seem to make a difference whether it was brand name or not but I did get the sugared variety. Then, I poured the powder into five separate containers while I boiled some water in the microwave. Add the water slowly until you get a paste that is easily spreadable with your fingers. After the paints cool, they are ready to use! Simple as that!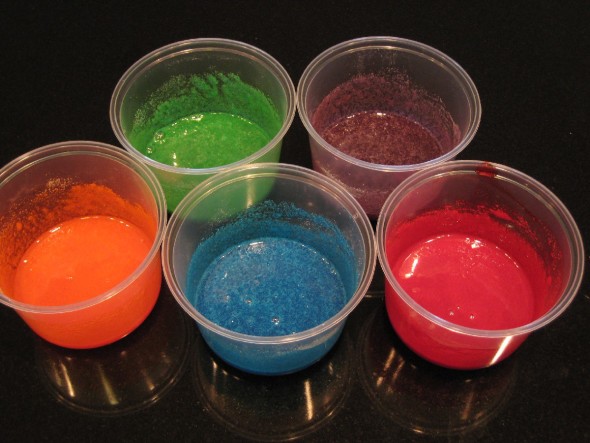 I did find that I needed to add a bit of water after the paints had set for a bit to thin them out a bit more. Chica did this project with her niece again and they had a much thinner consistency to the paint and it worked just as well. Experiment with it and see what works best for you. Also, make sure you use paper that is glossy on one side, it helps the paint spread better and also doesn't seep through, ripping the paper. They make special finger painting paper
that was perfect for this particular project. It can also be used for any other art projects as well.
My daughter and my niece had a fantastic time playing with the colors. I decided this was a great outside project so we did it on her picnic table
in the yard. After they finished, we hosed the mess off children and table right into the yard since everything is non-toxic. Good thing too, since the dog decided that her friends created edible art just for her!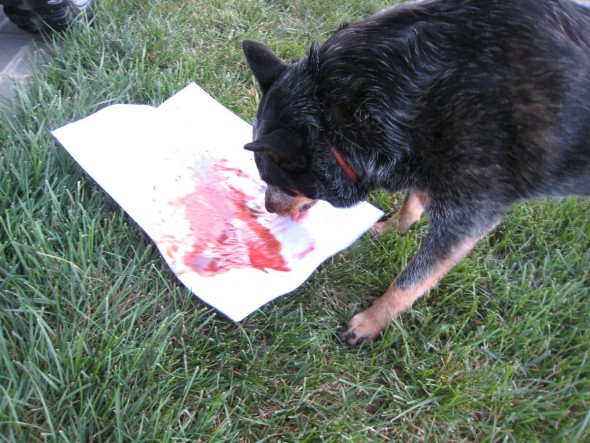 The coolest thing about this type of "paint" is how it dries. It leaves a textured effect on the paper that almost looks like glitter. Since the gelatin doesn't fully dissolve in that small amount of water, it acts like a grit for the paint to give it dimension and texture.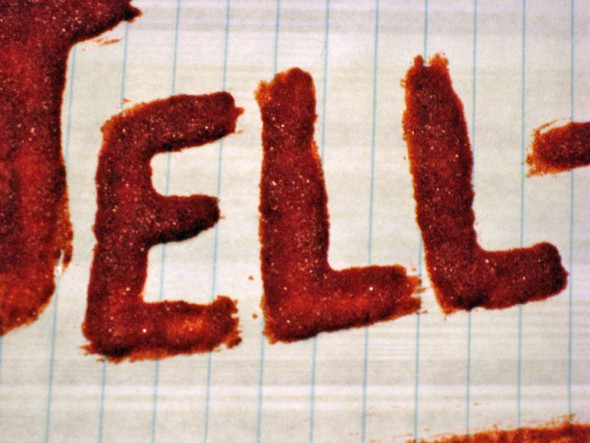 This neat effect after drying is what really makes it worthwhile to make your paint as opposed to buying standard finger paints.

similar projects

leave a comment: