How to thread a drawstring with a safety pin
by: Chica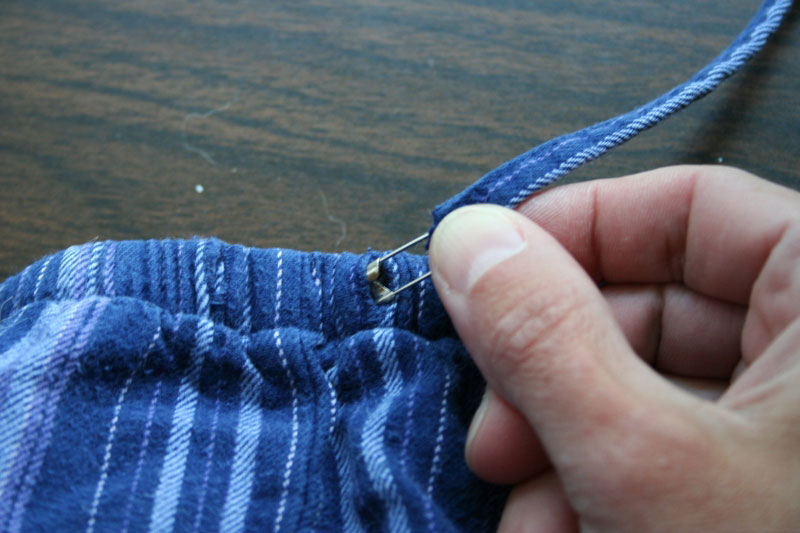 Nothing ruins a pair of drawstring pants faster than when the drawstring gets pulled completely into the hole, where you can no longer reach the end to tie the pants. It's nearly impossible to get that flimsy string threaded back through the opening!
Well, the next time that happens, just pull the drawstring out completely, attach a safety pin to the end, and push the safety pin into the opening. The safety pin will give you something hard to grip through the fabric, and you can use your fingers to push it through the channel, and the string will follow.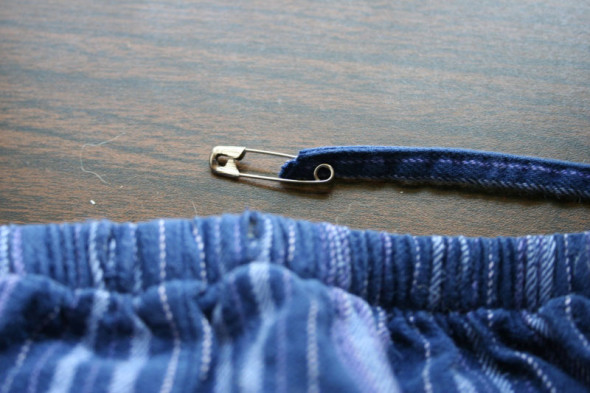 Before you know it, the safety pin will be coming out the other end and the drawstring will be once again in place.
This tip is useful for pajama pants, swim trunks, shorts, or jackets — anything with a drawstring or ribbon. It will even work if you're sewing new clothes and need to thread a piece of elastic through the waistband.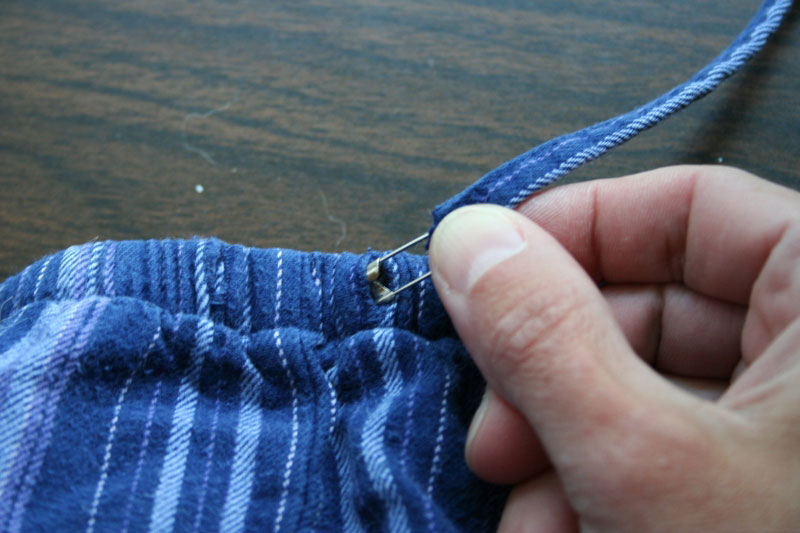 similar projects