Make ribbon embellished hair elastic bows
by: Jo
My daughter and I were walking through Target the other day when she noticed there were princess things in a bin. She didn't know what the things were but she knew she wanted one. It turned out to be a really cute hair elastics with ribbons and sequins that make an adorable pony tail bow. When I went to put it in her hair for a party, I noticed that it was basically a large, no-damage hair elastic
with ribbons tied onto it. Hmmm… that would be easy and I could make them in any color I wanted… sounds like a project!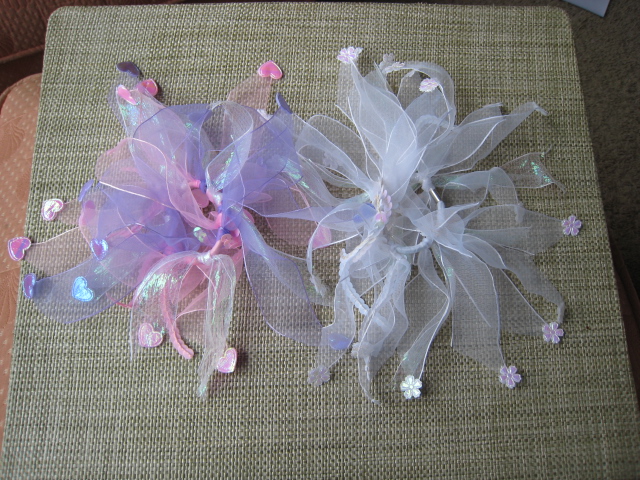 I decided I wanted to make one for her to wear for the Fourth of July (yeah, I know it's a bit early) so I went to my local craft store to pick out some ribbon that would work well together. I didn't want the ribbon to be too wide and I also didn't want it to be too thick. Also, make sure you don't pick up any ribbon that has wire in it. I saw the cutest pattern and was heartbroken that it was wired. I did find one really cute pattern I liked so I got that and the rest I picked out were solid, organza type ribbons
in a red, white, and blue, of course!
Selecting the ribbons was the hard part, and making the bow was the easy part. All I did was pick the order of the ribbons I wanted and follow it repeatedly. I did the patterned ribbon first, followed by the red, white, then blue. I tied each one on in a simple knot and pushed the knots together along the elastic.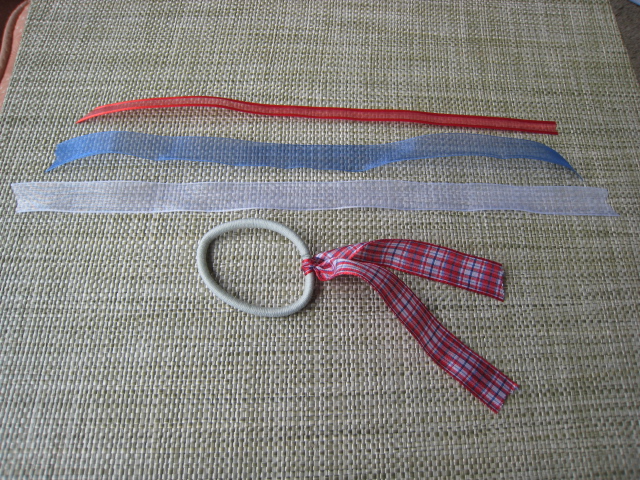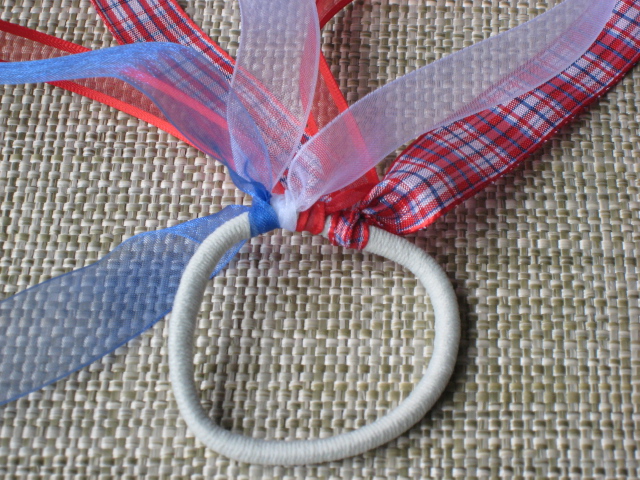 I continued knotting the ribbons in the same sequence all the way around the elastic. For the final touch, I glued red stars to both sides of the white ribbon.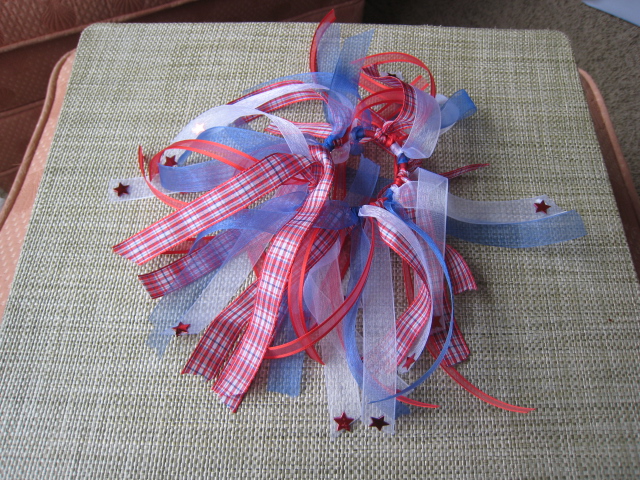 The possibilities are endless for the embellishments if you want to add them. Check the scrapbook aisle, jewelry-making section, and the notions section of the fabric department for small embellishments to compliment your color scheme. Be careful they aren't too big or hard, because we don't want any head injuries!
This project was so quick and easy, I decided to make another one with ribbon and yarn I had left over from another craft project. Once I started looking at all the ribbon I already owned, I noticed that by adding a few solid organza colors to my collection, I could make tons of these elastic bows! They look so cute on a ponytail.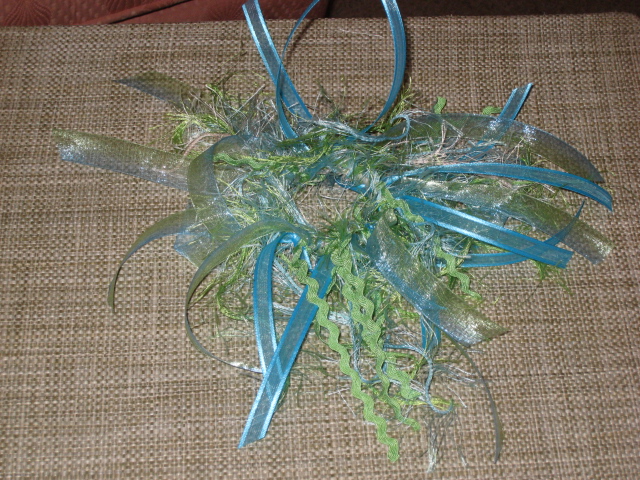 This would be a great project for a slumber party, Girl Scout troop, or school team (make the bows in the school colors). It's an easy project for a wide range of ages, too. If you can tie a knot, you can do this!
Update! Chica discovered that strips of fleece work equally well for this project, too!

similar projects

leave a comment: