Hosting a cooking themed bridal shower for the foodie bride
by: Jo
Chica and I hosted a bridal shower for a foodie friend of ours. We started the cooking theme with with the invitations and carried it all the way through the shower games. Guests weren't required to bring a cooking related gift but a lot of them did anyway! This is a very easy theme to implement and the ideas are endless for favors and if you have a really large kitchen, host the shower in there! Talk about setting the atmosphere.
For the invitations, we filled out recipe cards with all of the shower information. You can find all sorts of recipe cards
with cute designs and patterns online or at your local bookstore. We also included a game for the guests to participate in even before coming to the shower (see #2 under shower games for details).
Shower games: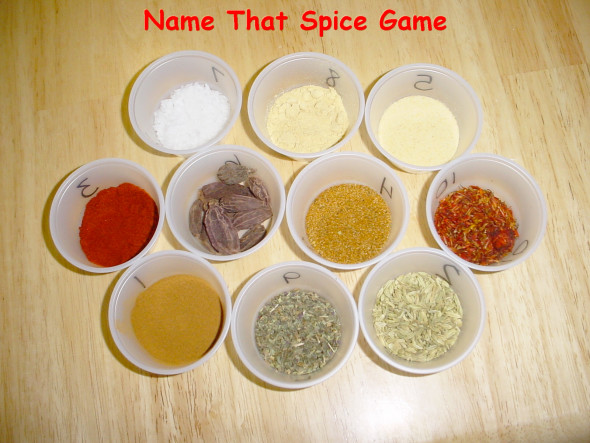 Name that spice (or wine, or cheese): We put spices into small containers that we numbered. We then had each guest try to identify the spice by any means possible.
Iron Chef competition: We included this game on the invitation. We asked each guest to bring a dish that matched certain parameters. We chose that it had to involve bread and could not contain dairy (the bride is lactose intolerant). You could pick any combination of things depending on a favorite ingredient of the bride and making sure that guests leave out anything the bride might be allergic to! The bride picked her favorite and the winner received a prize. This also helped us with food for the event!
A quick and customized option comes from a site Chica and I found called Shower in a Box. They offer a wide variety of printable shower games at a very reasonable price and you can print and use as many different ones as you like. We used the gift bingo game so that guests would have something fun to play during the gift opening. We also went ahead and printed some for another shower we were going to give.
Food: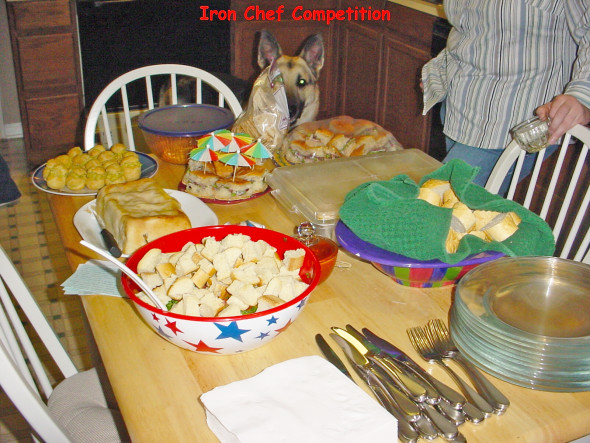 For this shower, most of the food was supplied by the guests because of the Iron Chef
competition. The game made it more fun to have a potluck type shower and helped us save money on the food so we could splurge elsewhere on the prizes and favors. Chica and I also made dishes set by the parameters and supplemented all of the bread and dairy with a selection of crudites and dips and a large plate of Chica's dried beef roll-ups.
Favors:
Chica and I chose to hand out a Bodum oil and vinegar set. This set is a bit pricey if you have a lot of guests but with the small size of the shower and the money we saved on food, we couldn't resist these! The guests loved receiving such a practical, yet stylish gift. If these don't fit into your style or budget, click here for an array of choices.
Heart shaped measuring spoons: Cute and functional! These are about 5.25″ long and made with of stainless steel, and also engraved with traditional measurements on one side and notations on the other such as – "A pinch of joy" – "A dash of tenderness" – "A spoonful of affection" – "A heap of love." They even come pre-wrapped for you in a black box with clear top and a white organza bow.
For a sweet and modern looking favor, try these Hug salt and pepper shakers or the Two peas in a pod ones.
Go to your local coffee shop and get a variety of flavored coffees to hand you to your guests. If you get smaller bags, you can couple the coffee with a mug in the bride's wedding color.
leave a comment: