Dried Beef Roll-up appetizers
by: Chica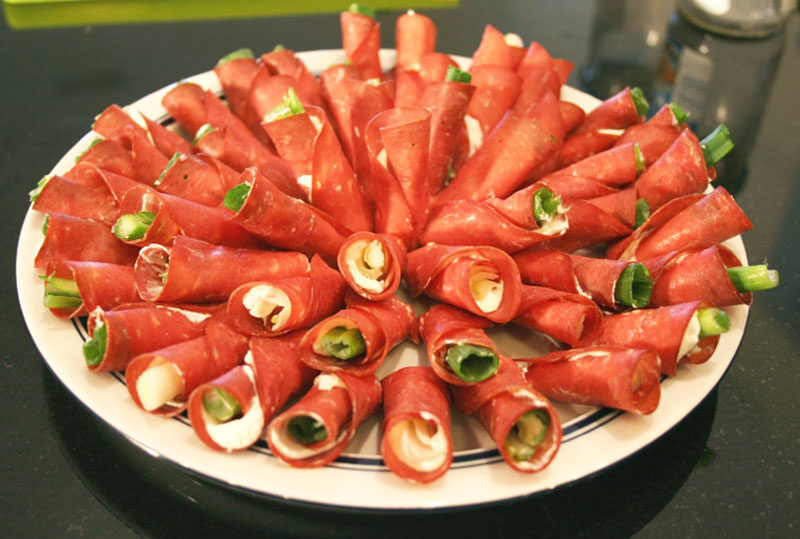 The most popular snack I've ever prepared is undoubtedly my Dried Beef Roll-ups. Almost every time a friend of mine is planning a party or event, they ask me to contribute by bringing my famous "beef thingies". When I walk in the room with a plate full of these savory snacks, everyone rushes to the table, and no matter how many I make, they are usually gone within a half hour. It's an easy recipe with killer results, and I'd love to share it with you.
The key ingredient, as you've probably guessed, is dried beef. Most people don't know what that is, but if you've ever had "creamed chipped beef", it's in that. The exact flavor of dried beef is really hard to describe, but it's yummy, salty, semi-dry, and comes in round slices about 3″ across. You can buy it in the "canned meat" section of the grocery store, and I recommend Armour brand if you can find it. It comes in little jars or sometimes in plastic packets.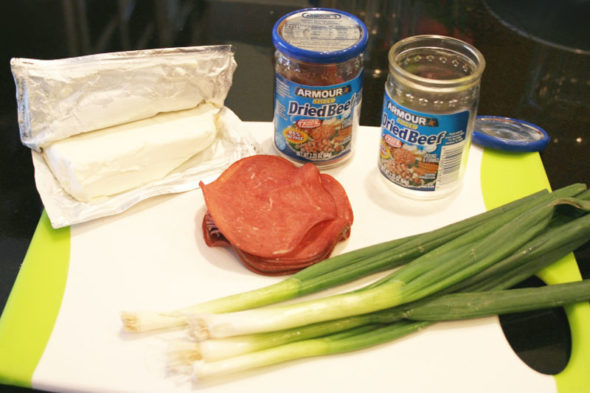 Finding the dried beef is by far the hardest part of the recipe. Once you've got that, the rest is quite easy! Here's what you'll need:
2 small jars or packets of Armour Dried Beef (or 1 large jar)
1 8oz block of cream cheese
1 bunch of green onions
Leave the cream cheese on the counter for a couple of hours so that it softens to room temperature, which will make it much easier to spread. Spread some cream cheese on a slice of dried beef.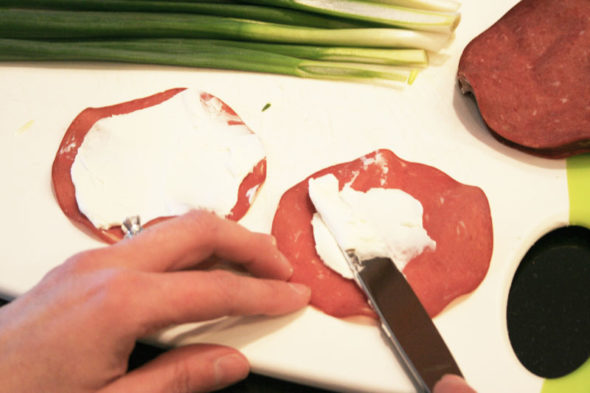 If you are a big fan of onions, you can leave them whole, but for a milder, crowd-pleasing taste, slice them in half lengthwise so that the white part isn't too strong.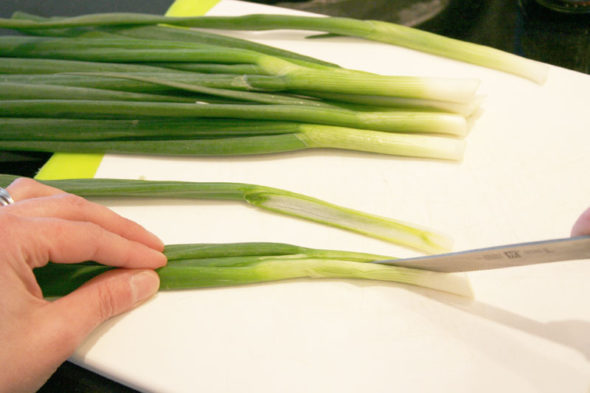 Place a piece of onion on the beef and roll it up completely.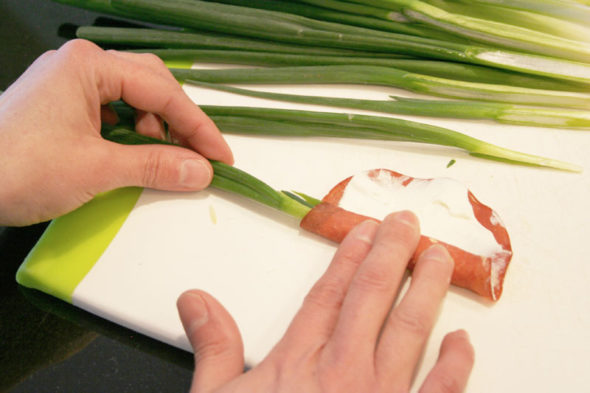 Do a few and then line them up and trim off the ends of the onion. You can use the leftover onion on the next roll-ups.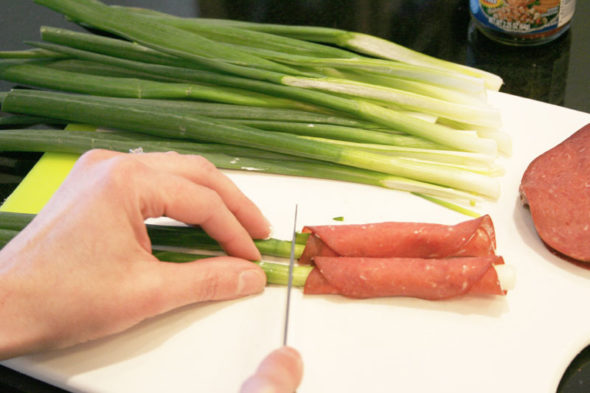 For better presentation and to make them bite size, cut each roll-up in half crosswise.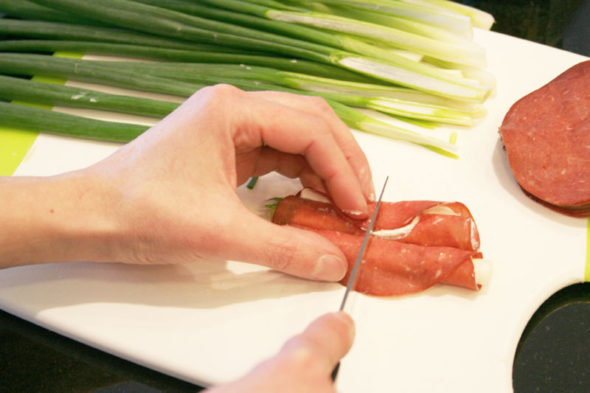 Arrange the roll-ups in a sunburst pattern on a pretty plate. Serve either chilled or at room temperature. (You can do these a couple of hours ahead of time, but don't make them too early, because the onions will wilt after a while.)
And that's it! I know it sounds so easy, but people actually beg for the recipe all the time. This is a perfect example of something that's greater than the sum of its parts, mostly due to the unique flavor of the dried beef. Enjoy!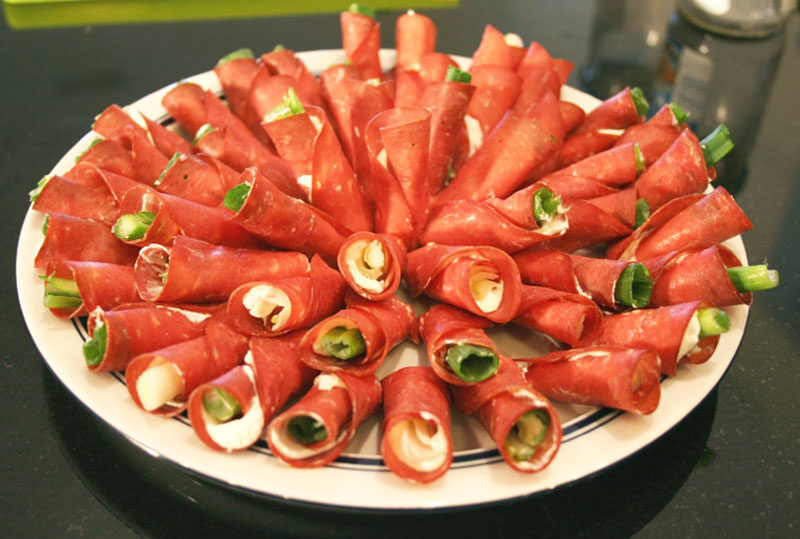 similar projects

leave a comment: