Make your own Easter basket grass with a paper shredder
by: Chica
We've all seen that green, plastic Easter basket "grass" that you can buy for fifty cents in the store. It does the job and it's cheap, but it doesn't look very nice. You can also buy fancier shredded papers to fill your basket, but that can get expensive, and you have to make a trip to the store and find something that actually matches your basket. Instead of all that fuss, I prefer to make my own basket filler with the help of an everyday paper shredder
.
The first thing I do is raid my paper stash to find a few colors that match the basket. This is a great way to use up all those pretty leftover pieces of scrapbook paper, too. You can use simple papers or fancy ones — the choice is up to you. My only recommendation is that you choose a paper that is printed on both sides, or else you'll end up with a lot of white showing in your final result.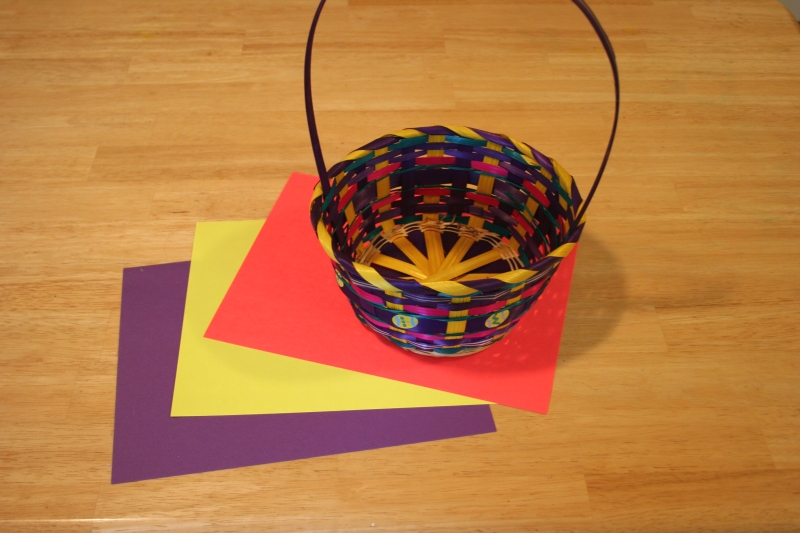 Next, feed the paper through a paper shredder. The downside to a cheap strip-cut paper shredder
is that it's not the most secure way to shred your confidential information (a micro-cut
or cross-cut
is far better), but the good news is that it can be used to make strips of paper for all sorts of crafting!
With all your paper shredded, start gathering it up in small bundles of about 10-15 strips. Fold the strips accordion-style in as tight or loose a pattern as you wish. Once you've got it all folded, put it in a pile and mix, fluff, and squish it all together until you like it.
Then just pile the "grass" into your basket and fill it with eggs, candy, and other goodies.
Voila! Custom matching Easter grass in just minutes for mere pennies!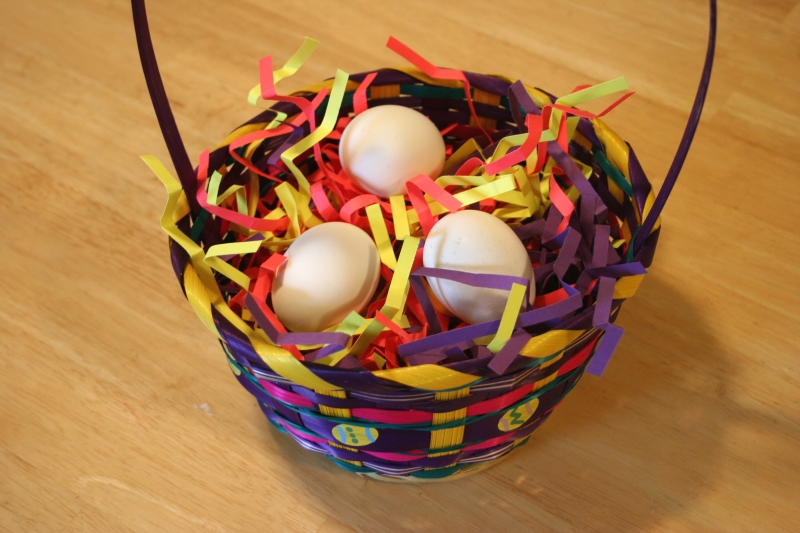 Obviously, this tip can also be used for any gift basket you make, not just Easter baskets. You can easily customize it to match any color theme.

similar projects

leave a comment: